School History | School Emblem | School Anthem | Current Principal | Students and Faculty | School Address
Our school, then named "Taipei County Sanzhi Junior High School", was founded on May 1935 by Township head Mr. Lu Gende as a place of education for students from Sanzhi and Shimen townships. In 1951, a new campus was constructed, which would serve as the campus that is used to this day. In the subsequent years, due to the hard work of former principles Huang Huoyuan, Yang Zhenshao, Li Zhenxue, Zheng Xiaojie, Wang Kezuo, Liu Qingyao, Cai Changben the school was able to lay a solid foundation and provide students a high quality place of education. In 2010, our school was renamed to its current name "Municipal Sanzhi Junior High School". On August 1, 2017 the current principal, Mr. Huang Zhongliang, took office becoming the school's 21st principal.
In 1992 the Sanzhi Junior High School Alumni Association was established by Ms. Li Xiangyu, being further developed by successive presidents, Mr. Liu Feilong, Mr. Liu Zhongfu, and Mr. Huang Zaichuan and current alumni president Mr. Ye Yulong. The alumni association fund was subsequently established providing scholarships to outstanding graduates as well as helping provide opportunities to disadvantaged students. The Alumni Association also plays an active role in blueprinting of the school's development, aiding in the establishment of the school history room, providing the school new equipment and helping make other great contributions to the school.
In total it has been 74 years since our school was first establish making it among the oldest in Taiwan. Currently our school hosts 18 classes, including one special education class, and a resource center. Today our school hosts over 500 students and faculty, offering the best teachers and equipment in the Sanzhi and Shimen area. With careful planning and management by our principal, as well as the continuous efforts of our teachers, we will continue to strive to create an enriching environment for our students, transforming our school into a world class learning park.
---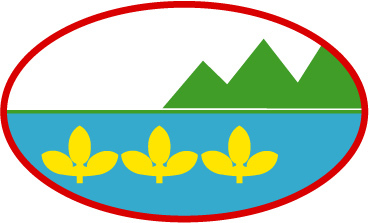 The school emblem was designed in the era of principal Song Zhiguo, by then art teacher Jian Keming. The blue bottom represents the ocean, with the green representing the mountains. The three yellow flowers represent the students blossoming potential.
---
海水泱泱,田野蒼蒼,
三芝鍾秀,時雨涵芳。
英才萃集,國器典常,
敦品修四維之業,力學兼六藝之長。
止於至善,罔辭風霜,
勉哉我同學,奮發當自強,
時代考驗,功業無疆,
河山再造,日月同光。
Hǎishuǐ yāng yāng, tiányě cāngcāng,
sān zhī zhōng xiù, shíyǔ hán fāng.
Yīngcái cuì jí, guó qì diǎn cháng,
dūn pǐn xiū sìwéi zhī yè, lìxué jiān liùyì zhī cháng.
Zhǐ yú zhì shàn, wǎng cí fēngshuāng,
miǎn zāi wǒ tóngxué, fènfā dāng zìqiáng,
shídài kǎoyàn, gōngyè wújiāng,
héshān zàizào, rì yuè tóng guāng.
---
Principal: Huang Chung-Liang
Academic Qualifications
Taipei Municipal Beitou Elementary School

Taipei Municipal Taoyuan National High School

Taipei Municipal Jianguo High School

Department of Education, National Taiwan Normal University

National Chengchi University School Administration Masters
Experience
Instructor

and Curriculum

Section Chief

of Taichung City Daan National High School

New Taipei City Ziqiang National High School Instructor

New Taipei City Sanchong High School Instructor, Curriculum

Section Chief

, Student Affairs Director, Secretary, Counseling Director, Academic Affairs Director

Counselor of Engineering and Environmental Education Section, Technical and Vocational Education Section, Education Bureau, New Taipei City Government
Personal Education Philosophy
Create a friendly and sustainable campus environment

Improve staffs' professional performance knowledge

Develop students' adaptive and diverse abilities
Sanzhi Junior High School Management Strategy
Construct a safe and aesthetic learning environment

Develop

diverse and innovative learning techniques

Enhance the knowledge, professional and enthusiasm of teachers

Strengthen stable and sophisticated administrative services

Establish a unique and sustainable school brand
Principal's Contact Email: chief@st.szjh.ntpc.edu.tw
---
| | |
| --- | --- |
| Title | Name |
| Principal | HUANG, CHUNG-LIANG |
| Director of Academic Affairs | HUANG, JUN-HUI |
| Director of Student Affairs | YANG, YA-HAN |
| Director of General Affairs | CHEN, YUNG-LUNG |
| Director of Counseling | ZHANG, JIA-RONG |
| Director of Personnel | WANG, ZI-YOU |
| Director of Accounting | LI, YA-YUN |
| | |
| --- | --- |
| Grade Level | Number of Classes |
| 7th grade | 5 |
| 8th grade | 6 |
| 9th grade | 6 |
| Special Education | 1 |
| Resource Center | 1 |
| | |
| --- | --- |
| Grade Level | Student Population |
| 7th grade | 112 |
| 8th grade | 133 |
| 9th grade | 140 |
| Total | 385 |
---
School Address: No. 38, Section 1, Danjin Rd, Sanzhi District, New Taipei City, 252
Public Transportation:
Take the Taipei Metro to Tamsui Station and then take a transfer bus:

☆Tamsui Bus Sanzhi-Taipei
☆Tamsui Bus Sanzhi-Tamsui
☆Tamsui Bus Tamsui-Jinshan
☆Tamsui Bus Tamsui-Keelung